November 19, 2020
The Stormtrooper On Board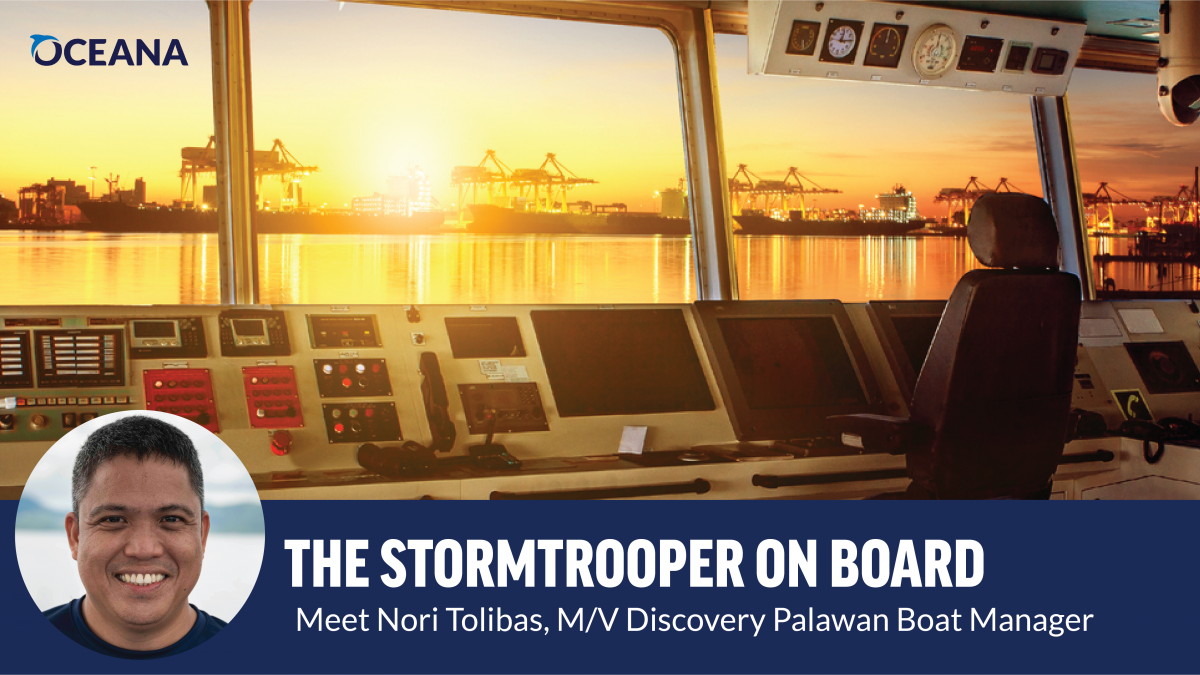 Aside from the challenges posed by the COVID-19 pandemic, the Panaon Expedition also had to deal with the forces of nature. Let's hear from Boat Manager Nori Tolibas how coordination with Oceana's 24/7 Land Monitoring Team helped them brave all four storms during their journey.
Can you tell us what your typical day is aboard M/V Discovery Palawan as the overall safety officer?
As a safety officer, I usually monitor the daily weather forecast and make sure we are properly sheltered in case of bad weather or storms. Plus, I ensure that the deployment of small boats will be safe and within communications reach. On top of that, we also make sure that everyone follows the preventive measures for COVID-19 as well as daily monitoring of everyone's health.
Is this your first scientific expedition? How different is this trip from the usual trips you had in the past?
This is my third scientific research trip onboard a vessel. First was with Coastal Conservation Foundation way back in 2008 when they did a follow up transect survey in Tubbataha. This was followed by Greenpeace's coral assessment and deployment of artificial reef in Apo Island in Dauin. I also volunteer in mapping caves systems in the country under our caving group, Gaia Exploration Club.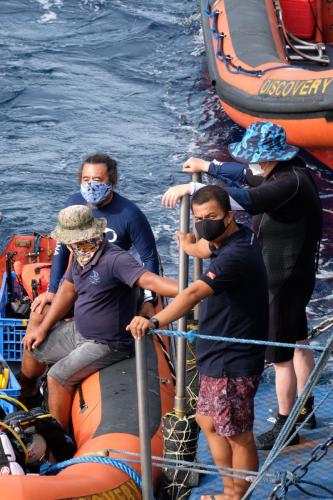 Nori (right) assists the team to get on the boats.
Prior to starting the expedition, what kind of planning was done to ensure the team's safety throughout their journey?
Aside from securing all permits to travel, we also complied with IATF protocols of proper disinfection of the vessel and making sure all the crew joining will undergo their respective quarantine period before their onboard schedule. We also complied with the Maritime Industry Authority (MARINA)'s required number of passengers and made sure everyone was swab- tested days prior to the departure date. To be honest, it was a tough preparation given that all related agencies that we have to negotiate are is still in transition to adopting the new normal. But through proper coordination with respective agencies, we managed to pull through.
How important was it to have a 24/7 land-based team from Oceana monitoring the expedition to complement the safety protocols that were in place?
Land-based support played a crucial part in validating the weather forecast we are getting onboard thru our weather fax and internet feeds. It also played a key role in maintaining and properly establish communication between stakeholders and key partners who are also monitoring the research progress.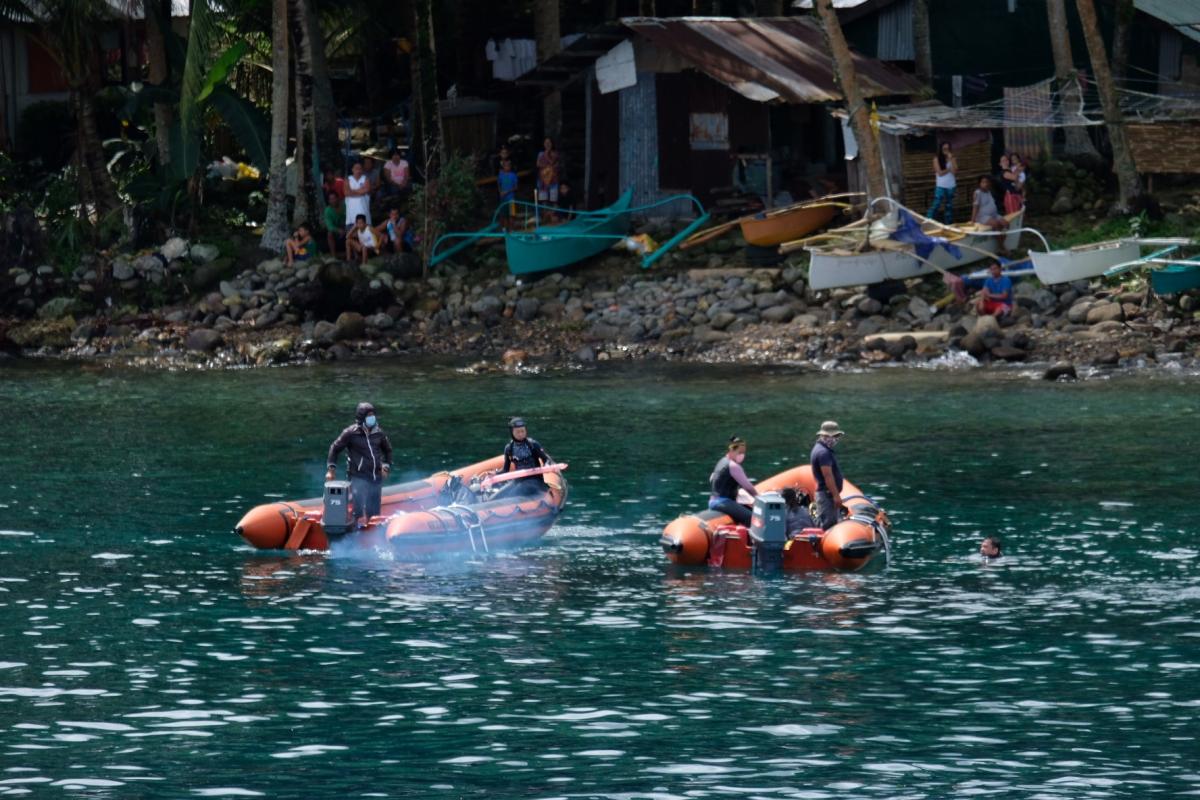 The expedition team conducting a survey prior to exploring a dive site.
In your 21-day expedition, you have encountered 4 typhoons (Ofel, Pepito, Rolly, Quinta). What kind of coordination happeneds to make steer the boat into safety always in every situation?
We are blessed that we are able to completely cover most sites and be back home safely. This can all be attributed to overall team effort that made the expedition safe and successful.
Despite the challenges brought by the pandemic and the typhoons, what is the best experience you had in this expedition?
Just seeing everyone do their tasks with expertise and passion to come up with an accurate data for a proper study was really inspiring. Seeing it right before my eyes made this a great experience for me.