Day 7: May 30, 2016
It's the last day for the surveys today. It was bittersweet, as the teams have become so used to their daily routines. All the scheduled activities were executed perfectly.
The baited camera system was deployed at 5:30 am and retrieved early today, at 2 pm. The ROV was also deployed for the last time and we saw more corals, extending the range of the reef mapped during the expedition. We also saw more fish earlier in the day than we did later.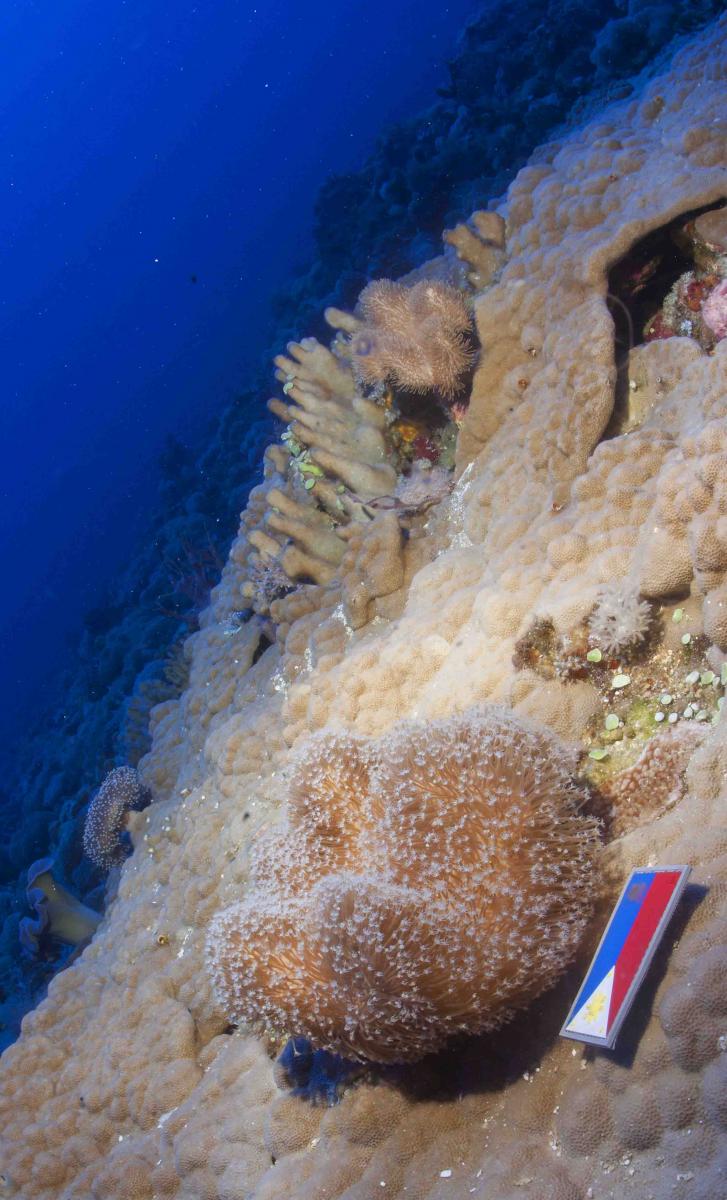 A variety of soft and hard corals in Benham Bank ©Oceana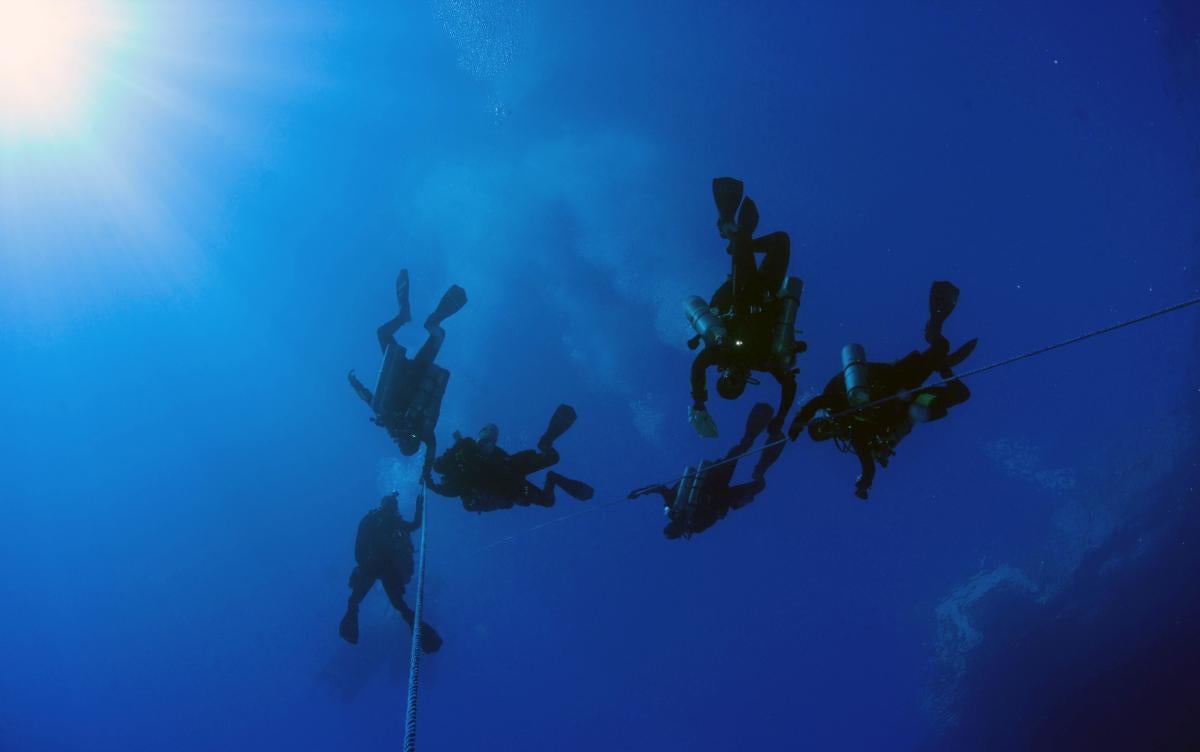 Technical divers at 63 meters ©Oceana
Our technical divers went down to a maximum depth of 63 meters, with a bottom time of 30 minutes. They dove with Navy divers, who took sample specimens. There was no current and really good lighting, a nice way to finish the trip.
We requested Marco to produce a short movie clip, which we showed on the last night. Everyone was so proud of their contribution and they were all happy watching the video.
Mar felt so lucky that Oceana chose the perfect team for the expedition. She hopes to get good management and protection for Benham out of this trip.