The Philippines is at the center of the world's struggle against ocean plastic pollution. It is among the five countries that produce half of the world's plastic waste. Its weak waste management system is now dealing with the staggering amount of waste – 163 million sachets and three million diapers a day, as well as drink bottles, bottle caps, food wrappers, grocery bags, drink lids, straws, and stirrers.
Do we have the laws to stop plastic pollution? Yes, Republic Act 9003, the Ecological Solid Waste Management Act of 2002, sets "guidelines and targets for solid waste avoidance and volume reduction through source reduction and waste minimization measures, including composting, recycling, re-use, recovery, green charcoal process, and others, before collection, treatment and disposal in appropriate and environmentally sound solid waste management facilities in accordance with ecologically sustainable development principles".
It prohibits and penalizes the use of environmentally unacceptable products and packaging. The Implementing Rules and Regulations of Republic Act 9003 define these as items that are "unsafe in production, use, post-consumer use, or that produce or release harmful by-products when discarded." Section 29 of the law mandated the National Solid Waste Management Commission, after public notice and hearing, to prepare a list of Non-Environmentally Acceptable Products and Packaging Materials that shall be prohibited according to a schedule prepared by the Commission." This legal obligation is now almost 19 years overdue as the Commission continues to fail to perform that mandate. Had it done so, behaviors of stakeholders including the industry would have shifted to a mindset of sustainability. The local governments would not have been as overwhelmed as they are now, with tons of single use plastics they need to dispose and manage in their localities that incur tremendous cost and damage to the environment including our oceans.
Oceana's campaign is to stop single-use plastic pollution straight from the source.
We call on the government to fulfill its duty to ban single-use plastics as an environmentally hazardous product and for the National Solid Waste Management Commission to carry out its clear legal obligation of releasing the list of environmentally unacceptable products and packaging.
Banning single-use plastics only in the public sector as it did in February this year falls short of the legal duty to ban it nationwide. Banning its production, distribution, use, disposal, and trade as mandated by Republic Act 9003 will have tremendous benefit to the ocean and the health of the people and wildlife as we grapple with the COVID-a9 pandemic, climate change and the fisheries and biodiversity crisis.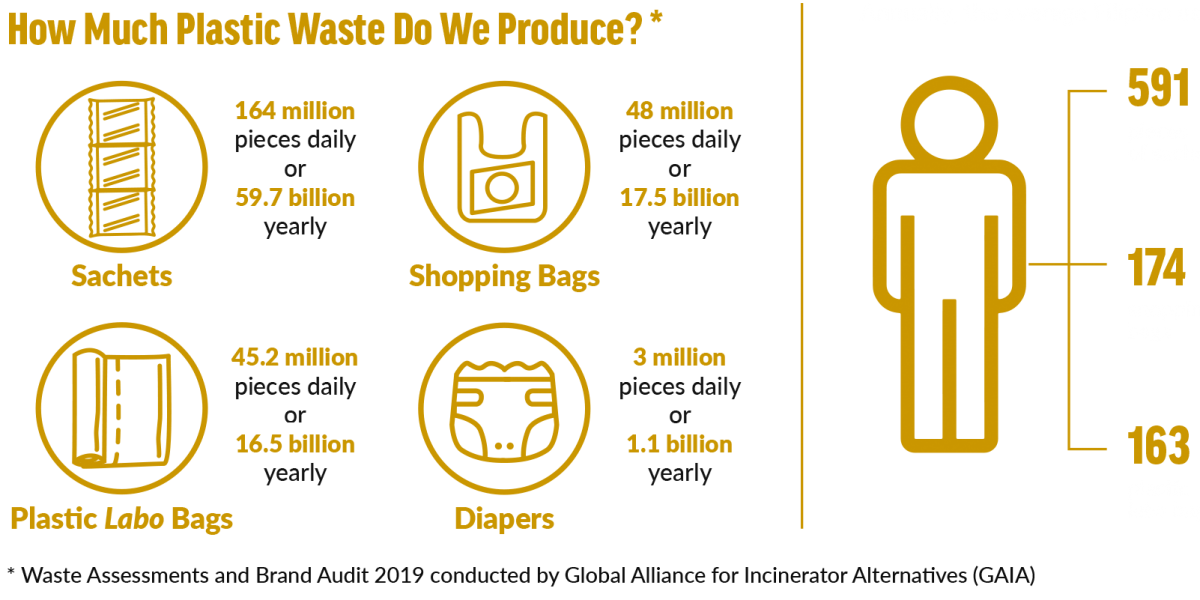 Resources
The Plastics Problem in the Philippines