Day 6: May 29, 2016
Today was a perfect day. We had flat calm, clear skies and the ocean surface looked like a lake. Currents for diving were not too strong, at a depth of 55 meters for 50 minutes bottom time with a total run time of three hours. AWESOME! There were endless coral plates with lots of fish and a few larger fish as well, i.e., barracuda
We visited more gardens of coralline algae and discovered an additional site of dense corals with high relief, and high diversity of corals and fish.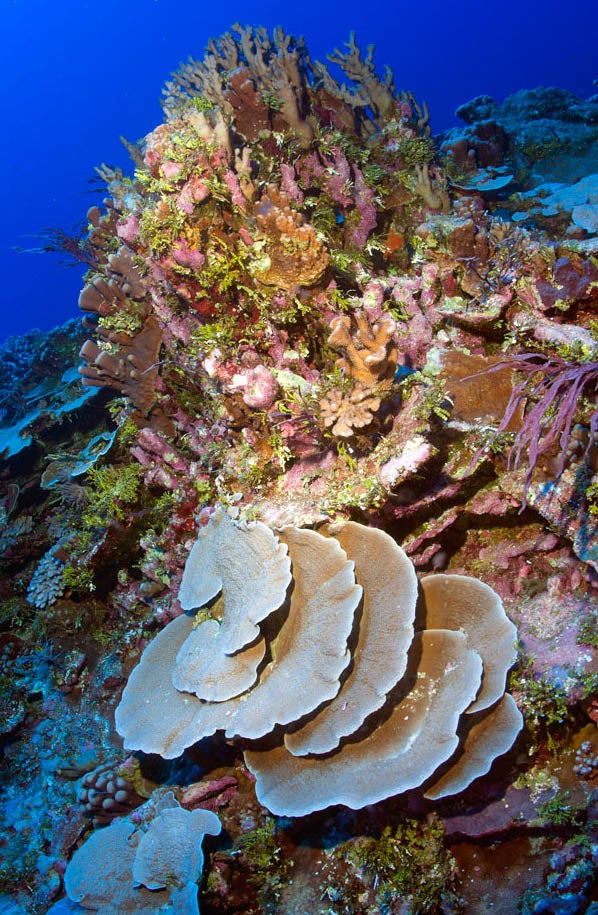 Dense corals in Benham Bank ©Oceana
Marianne helped in specimen preservation today, labeling, and sealing the specimen bottles. She also helped Marco with his interviews, holding the mic and reflector for him. He said she did very well!
Everyone is feeling positive about the expedition and it's hard to believe there is only one day left. We have been to twice as many stations as originally planned, and seen a wide range of habitats. Collectively, among the decades of experience studying the ocean that we have aboard the ship, no one has ever seen reefs like this. Benham is indeed a special place and we feel truly privileged to be here.
Good evening from Margot and Mar