Bayanihan: Key to fish catch abundance in Sorsogon marine reserve
Press Release Date: December 22, 2021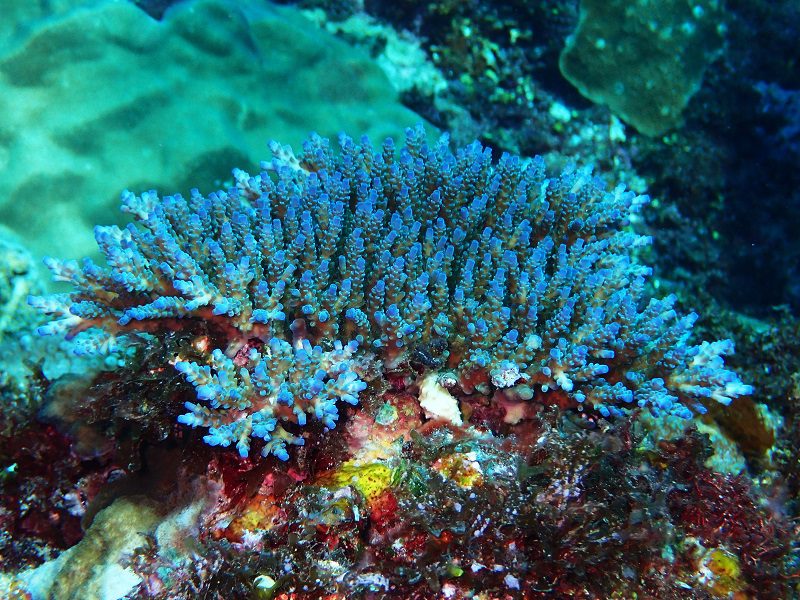 One of the key elements needed to succeed in restoring the Philippines' abundant marine life is the effective enforcement of fisheries laws. For the town of Prieto Diaz in Sorsogon, what proved effective was getting its entire community on board in the protection of their fish sanctuary and marine reserve.
A community-based approach in the enforcement of fisheries laws, conducted by the local government and the fisherfolk, is able to sustain the abundance and productivity of the Malipot-Rawis-Lagbak (MARILAG) Fish Sanctuary and Marine Reserve in Prieto Diaz and obtain the unqualified support and partnership from its constituents.
"The opposition, when we first established this, turned to community cooperation because they found the benefits to them in terms of increased biodiversity and biomass. They enjoyed the increase in fish catch, secured the food of their family, and got better income to sustain their other needs," Prieto Diaz Mayor Benito Doma said.
Established in 1997 through a municipal ordinance, the marine reserve is host to coral reefs and seagrass beds that are home to numerous marine species, including green sea turtles, hawksbill turtles, kaligay (cowrie shells), mantis shrimps, crayfish, and coconut crabs. Danggit (rabbitfish) are also remarkably high in volume and population and are dried and processed by the community.  Meanwhile, the adjacent wetlands and mangrove area draw herons, egrets, waders, and wild ducks. The Blainville's beaked whale has also been sighted in Prieto Diaz.
According to Mayor Benito Doma, the first challenge they encountered was to get the community's acceptance of the Marine Protected Area (MPA). Their first order of business in ensuring the protection of this 120-hectare fish sanctuary and marine reserve was carrying out an information and education drive for their community.
"We believe in the community approach. Kailangang maintindihan nila ng kahalagahan ng resources. The best manager of resources is the people benefiting from it. Nasa likod lang ang local government, nakasuporta lang kami. Bida dapat ang tao," Doma shared these tips when asked about their strategy and approaches.
Fisherfolk leader turned fish warden, Romen Diones, 52, said the residents questioned the regulation of fishing in the sanctuary. "Ipinakita naming maraming alternatives na mapagkakakitaan doon sa mangroves, seagrass kung saan mayroon ring mga isda, shells, at crabs." (We showed them the many alternative livelihood options they had in the areas with mangroves and seagrass where they could also catch fish, shells, and crabs.)
Diones said it took them only two years before they saw the marked improvement in their fish catch. "Sa totoo lang, malaki ang kita ng mga mangingisda dito. Kung may bagyo, ang mga mangingisda ang kumikita ng malaki kasi marami pa rin silang huli. Kagaya ngayon na may pandemic, madali pong makakuha ng pagkain dahil patuloy naming inaalagaan ang sanctuary (In reality, the fisherfolk here earn a lot. When a typhoon hit us, our fisherfolk still earn because they get to have abundant fish catch. During this COVID19 pandemic, our fisherfolk have no problem getting their food from the sea because we continue to maintain the sanctuary)," he added.
The mayor said safeguarding the MPA would not have been possible without the fisherfolk leaders like Diones who leads the Municipal Fisheries and Aquatic Resources Management Council (MFARMC) and the rest of the community who are helping law enforcers in the protection of the fish sanctuary as fish wardens.
"Ang team namin ay mga bantay dagat at local enforcers na nagpapatrolya. Ang mga bantay dagat namin ay mga direktang mangingisda din na tanggap na ang konsepto ng MPA at sumama sa pagbabantay para dito. (Our patrol team is composed of our fisherfolk as fish warden and local enforcers. Our fish wardens embrace the MPA and participate in its safeguard and protection.)," Doma explained.
Managed by the local government and local people's organization Seagrass, Mangrove, Corals Eco-developers, Inc. (SEAMANCOR), MARILAG recently won the Best Enforcement and Best Mangrove awards during the eighth Para el MAR (MPA Awards and Recognition). The Best Enforcement award from Oceana and the MPA Support Network recognizes the country's best performing MPAs in strong enforcement of policies that led to a significant decrease in violation and resulted in the increase in productivity of fisheries and other marine resources.
Doma said they implemented the three-fold protection measures in the coral reefs, mangroves and seagrass bed reserves while implementing additional sources of income for the fisherfolk and those in the coastal communities dependent on these for their fishing ground.
Meanwhile, here is the appeal to the national government from the mayor of Prieto Diaz, a 5th class municipality in Sorsogon: "The challenge is sustainability. Sana suportahan ng national government ang mga ganitong programs para umangat pa lalo. Unahin sanang suportahan ang human empowerment sa pamamagitan ng training. Dapat malaman ng tao ang science ng ganitong program. Kung anuman ang lumabas na pangangailangan ng local communities based on the training, sana mabigyan ng budgetary support. (I hope the national government will support programs like this so this can be enhanced. Prioritize human empowerment through training. We wish to have budgetary support to whatever needs of the communities will be identified in the training.)"
"I learned to fish when I was only 12. My parents were also fisherfolk. Because of poverty I was only able to finish high school. Fishing is the only livelihood I know," Diomes shared.
"The MARILAG Fish Sanctuary and Marine Reserve under the people-oriented leadership of Mayor Doma has demonstrated outstanding efforts in law enforcement. It is important for the Philippine government to ensure that Prieto Diaz and all other local government units tasked with caring for municipal waters and marine protected areas are given ample support through technical services in order to continue its contribution towards the recovery of our marine resources," said Atty. Gloria Estenzo Ramos, Oceana Vice President. "Philippine marine resources are under constant threat. We cannot be complacent; we need to step up our law enforcement measures through multi-sectoral collaboration to keep up with the growing human-induced pressures against our marine environment."
Doma and Prieto Diaz's Agricultural Technologist Charito Amor Lagadia recently participated in the enforcement training organized by Oceana and Para El Mar as part of their continuing support to enhance the enforcement of fisheries and coastal laws.
Oceana is an international advocacy organization dedicated to protecting the world's oceans. Since 2014, Oceana has been working closely with national and local government agencies, civil society, fisherfolk and other stakeholders to restore abundance of Philippine fisheries and marine resources.
For More Information:
Joyce Sierra, Communications Manager, Oceana
Mobile: 09178214430 E-mail: jsierra@oceana.org
Facebook: www.facebook.com/oceana.philippines
Twitter: @oceana_ph Instagram: @oceana_ph