Add to cart: The mounting plastic problem of online shopping
Press Release Date: July 7, 2021
By Gloria Estenzo Ramos
Oceana Vice President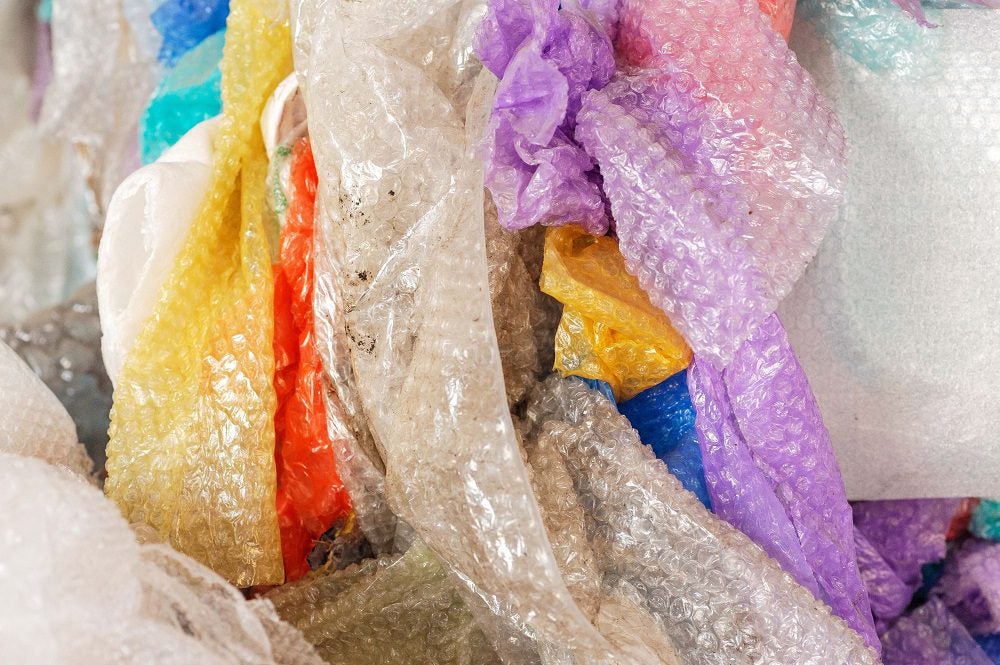 After experiencing that joy of unwrapping your just-delivered order from your favorite online shopping app, have you ever wondered where the plastic packaging and bubble wraps of all your bought items go?
The lockdown imposed by the government to stem the spread of COVID-19 infections brought in a huge windfall for online shopping platforms like Lazada and Shopee. The community quarantine implemented since March 2020 pushed people to go online to purchase essentials for day-to-day needs like groceries, cooked food and even detergents and disinfectants.
Last December, Shopee broke sales records with roughly 12 million items sold in the first 24 minutes of its 12.12 sale. Previously, Lazada was at the top, selling over 2 million items within the first hour of the 11.11 in November last year. But alongside these purchases were more plastic wastes.
Notice that when we buy something online, it is delivered covered in excessive plastic material. First with cling wrap, then bubble wrap, and draped with so much packaging tape before being placed in a box, or worse, in a plastic pouch.
Plastic does not degrade; even the ones that are said to be "biodegradable". They become microplastics. Most of these end up at the bottom of the ocean, sometimes entangling and eventually killing marine animals or getting broken down into microplastics that contaminate the seafood we eat, the water we drink, and even the air we breathe.
Oceana CEO, Andrew Sharpless, recently wrote about the impact on the environment of the sustained growth of US e-commerce giant Amazon. In particular, he drew attention to how 22.44 million tons of its plastic packaging has ended up in the world's freshwater and marine ecosystems in 2019, according to Oceana's estimates.
Every year, 33 billion pounds of plastic from land sources end up in the marine environment. That is like dumping two garbage trucks filled with plastic waste into our ocean every minute.
We have heard all possible excuses in dodging the call to finally put an end to plastic waste. Despite the presence of a forward-looking law, Republic Act No. 9003, or the Ecological Solid Waste Management Act of 2000, the government has been dragging its feet in its implementation.
Twenty years have passed since the law became effective in 2001, only two products are "reportedly" to be listed as non-environmentally acceptable products and packaging (NEAPP) list—plastic soft drink straws and plastic coffee stirrers. When the resolution for this so-called initial list will be finally signed and implemented could be a subject of yet another story.
Civil society groups can no longer take this government inaction anymore. Last month, Oceana, citizens and various groups sent a Notice to Sue to officials of the National Solid Waste Management Commission and its member agencies except the Department of the Interior and Local Government which is doing its fair share of implementing its mandates under RA 9003. We urged the Commission and the concerned officials of the agencies to comply with the law and take the necessary action to reduce the alarming plastic pollution.
Clearly, we are facing not only the COVID-19 pandemic. We are also under severe threat by the worsening plastic pandemic that destroys the planet we live in.
We call on our government and its officials to exercise political will and solve our plastic pollution problem before it causes further harm to our health and our environment. Likewise, the business enterprises have to shape up and design products which do not aggravate the crisis we face. Plastic-free option should be given to the consumers.
To date, there are businesses here in the Philippines that have embraced plastic-free packaging. Akbayanihan, Back to Basics, Eco Shift, Katha, Lush, Balay Qubo, and The Bamboo Company are some of them who are supporting our #DiNaSingle movement. Based on our joint monitoring, they have managed to avoid using 1,055,098 single-use plastic from November to December only last year.
These enterprises prove that it is not impossible to choose a better option for our environment. We need to prevent plastic from entering the oceans that surround us, and to do that, it must be stopped at the source.