November 19, 2020
At Sea with Yvette Lee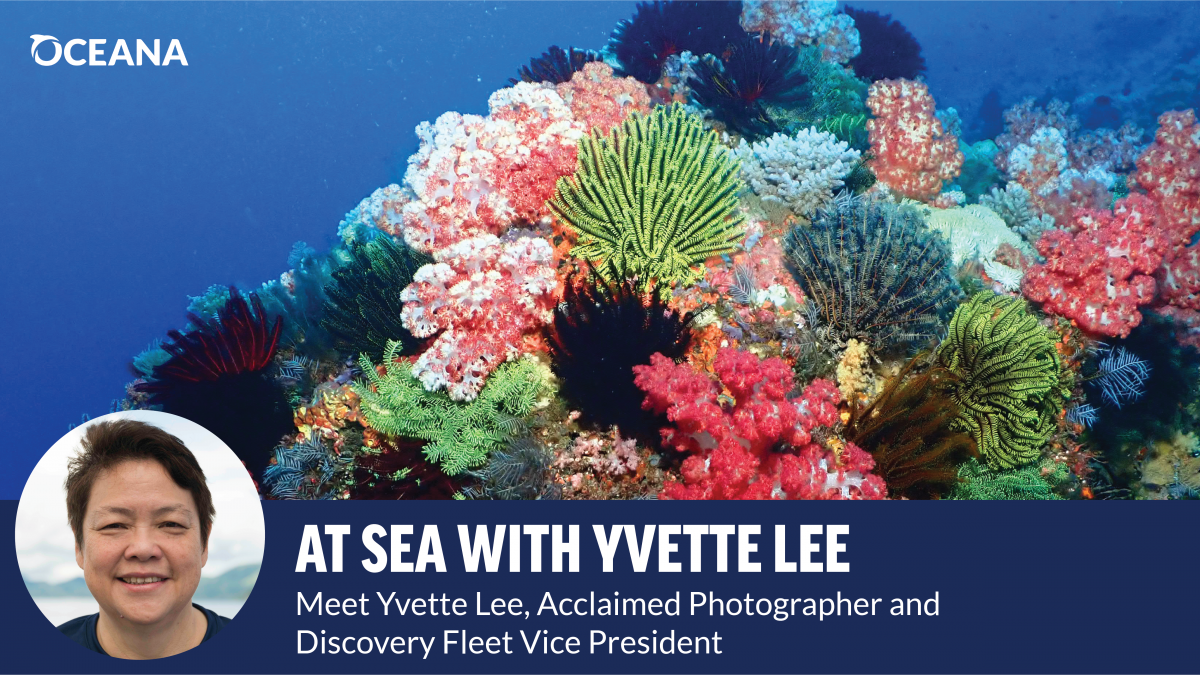 Yvette Lee is the Vice President of the Discovery Fleet but this award-winning underwater photographer found it hard to resist the call of the ocean. She volunteered to be part of the documentary team and we are more than thankful to have an eye like hers to capture the gems of Panaon.
Can you tell us about how you got started with diving and what made you fall in love with it?
When I was about 4 or 5 years old, I remembered liking cartoons that were set under the sea. Someone gave me a mask that had a snorkel attached and I filled up our bathtub with water. I was thrilled to see the tiles so clearly and I think from point on, being a diver was inevitable.
What are your top three dive sites of all time?
Tubbataha, Raja Ampat (in Indonesia), and Maldives but unfortunately most of their beautiful corals, both hard and soft, died during the massive coral bleaching in 2016. Good thing that they still have large marine creatures like mantas, whale sharks, and reef fishes that divers look for. Now, I would say that my third favorite site is the Jewelmer Farm in Buguk which has been an area protected by men with M16 rifles since 1979.
Being an underwater photographer means seeing so much beauty that not everyone gets to see. How important is it for you to capture these magnificent scenes hidden deep in our seas?
It is extremely important because we have a tendency to protect what we love. Since not everyone can go scuba diving, we need to bring this environment to them. Most people have no idea what lies beneath the rainbowed sea.
Can you share with us something about your favorite photo of Panaon?
I love soft corals and this shot pretty much epitomizes or explains why. These corals are prolific only where the currents are strong because that is what brings their nutrients.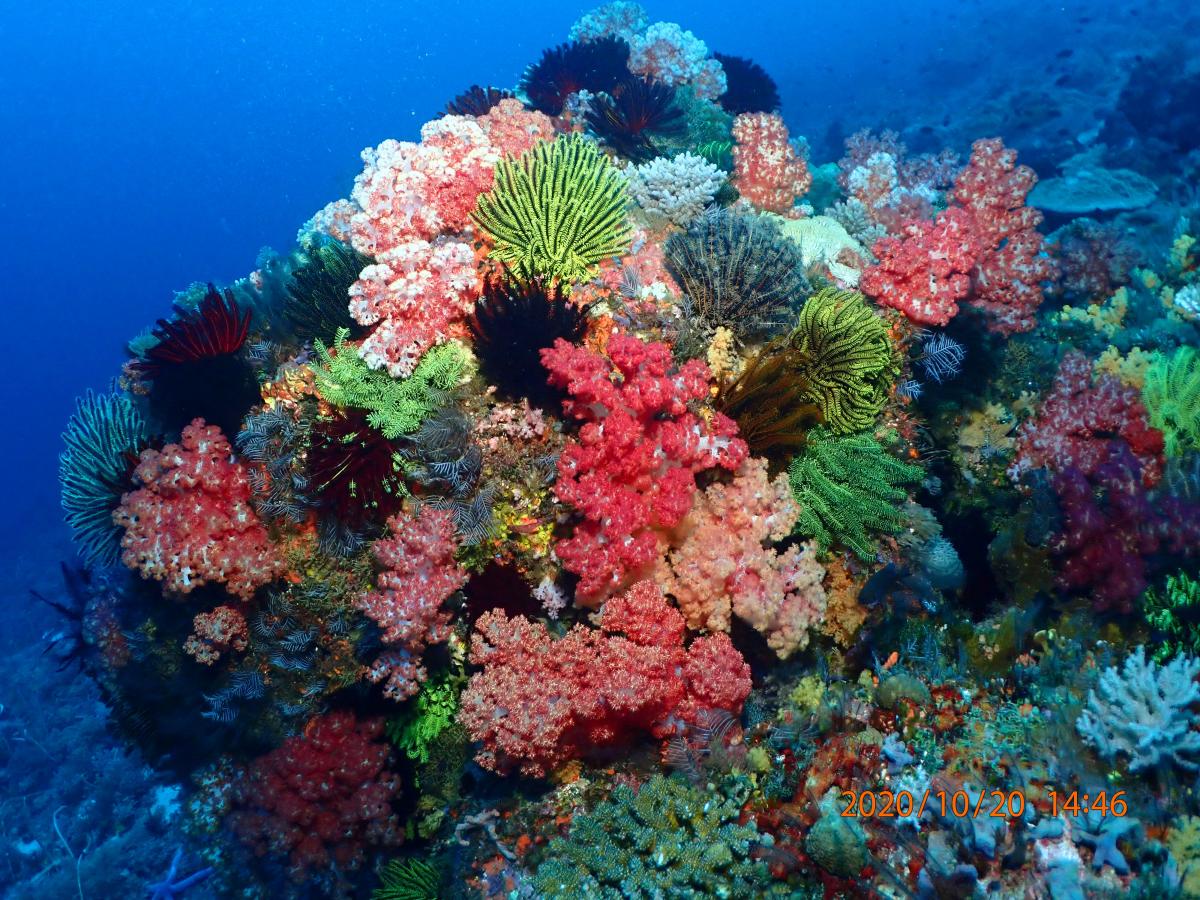 You've been diving all around the country. How are the reefs of Panaon compared to the spots you've been to before?
Panaon is a gem. It's a 20-carat emerald. I have to say, except for Tubbataha, where diver pressure and access are controlled by the weather, it is rare to see reefs in such pristine conditions. And as we say in diving, with access comes great responsibility. Only in rarely dived place can you sea seafans actually growing out of the sand floor. Usually you see them on walls or steep slopes. In Panaon, you see them a lot which is an indication that it is a relatively untouched place where pristine reefs thrive.
How important is it to have legal protection for areas with pristine coral reefs, such as that in Panaon Island?
To me, it is as important as air and water are to a person. But I am a practical environmentalist. We protect so that people can enjoy and reap the benefits. Having legal protection will not only empower the stakeholders to protect the reefs but also hopefully, through access fees and ancillary services like tourism, it can provide funds for the locals. It may or may not be a direct salary, but hopefully it will equate to jobs that are generated by tourism and controlled fisheries.