October 29, 2020
Panaon Island Expedition Captain's Log: October 22 to 27, 2020
October 22 (Thursday)
When the team came up after their dive, I was delighted to hear them said that Panaon is their favorite site, so far. They were so happy with the diversity of corals in the area.
October 23 (Friday)
Today was a perfect day to dive. Sunny. Very calm waters. Light breeze.
We started in Barangay Punta's sanctuary. There were a few small fishing boats out and the water was so calm. It was so hot and humid on the boat, I was not able to resist its call. I snorkeled. When I jumped, cold water rushed through me. I immediately felt relaxed and refreshed. Looking down, I marveled at the intact reefs of different kinds, colors, shapes, and forms. It really was a sight to behold. I saw some of them growing on top of each other and even competing for space. Small fishes were busy going through their day. I could just lie belly down and float forever.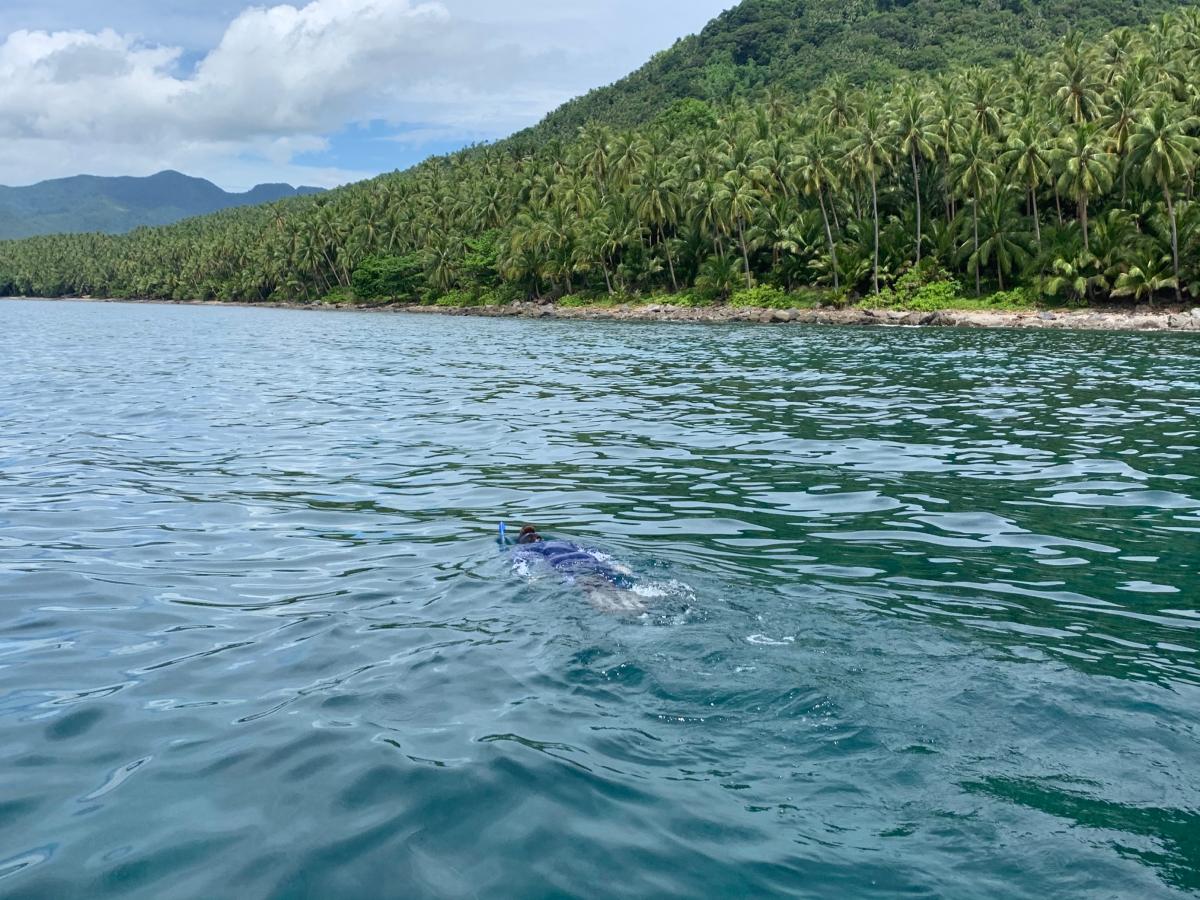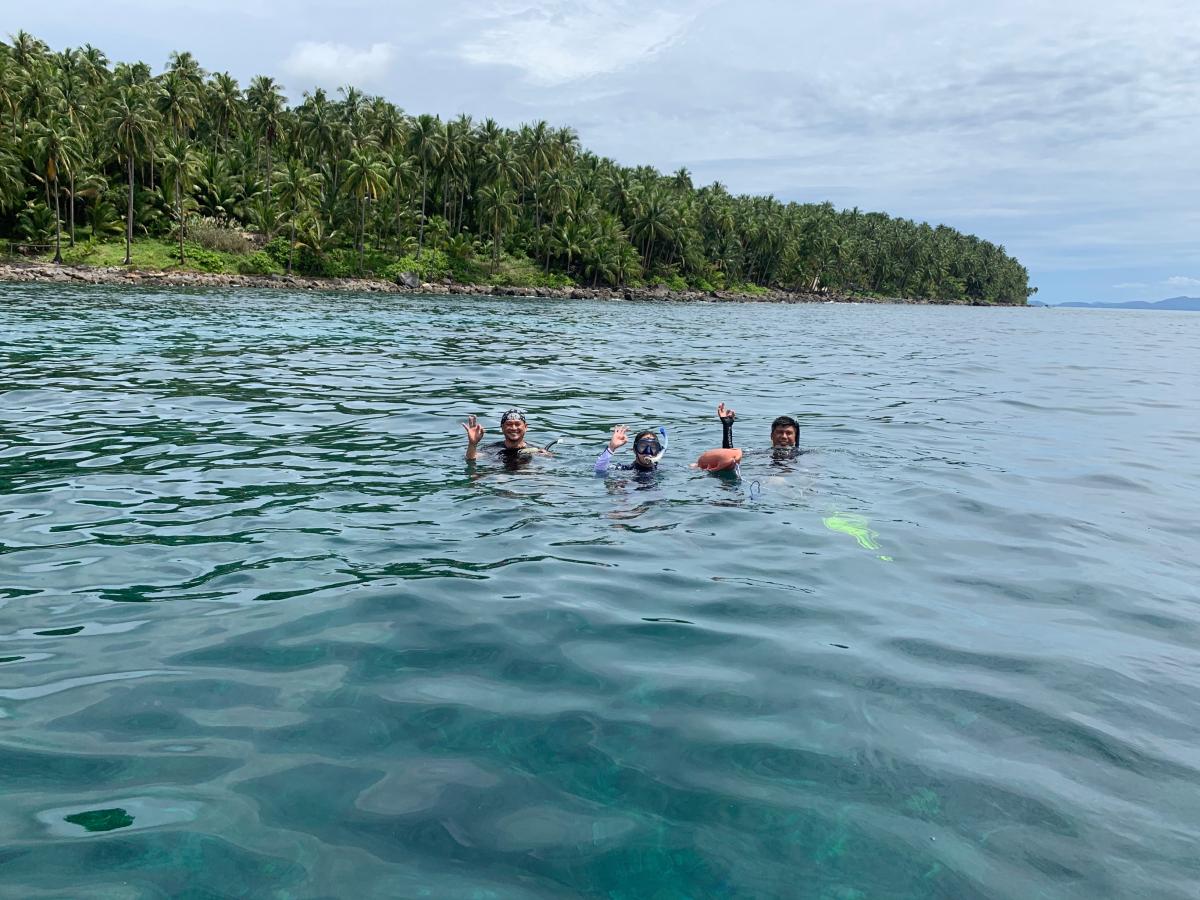 October 24 (Saturday)
We aborted our last dive because the winds were at 21 knots. We decided to take shelter at a cove because the sky was getting dark and the wind was getting stronger. Our rudder was already floating. It's time to refill our tanks with water. Upon our return, a big truck of water was waiting for us. To practice physical distancing, a long hose was extended to the dock which was connected to the truck.
October 25 (Sunday)
We woke up to our ship gently swaying with the waves because of the strong winds and rain. Field work activities were suspended. Typhoon Quinta has arrived.
Despite this, everyone still had things to do. We spent the rest of the afternoon tidying up and cleaning gears. The documentary team continued sorting and backing up their files while the science team was reading through pictures for data. It was an unfortunate but welcome downtime for everyone.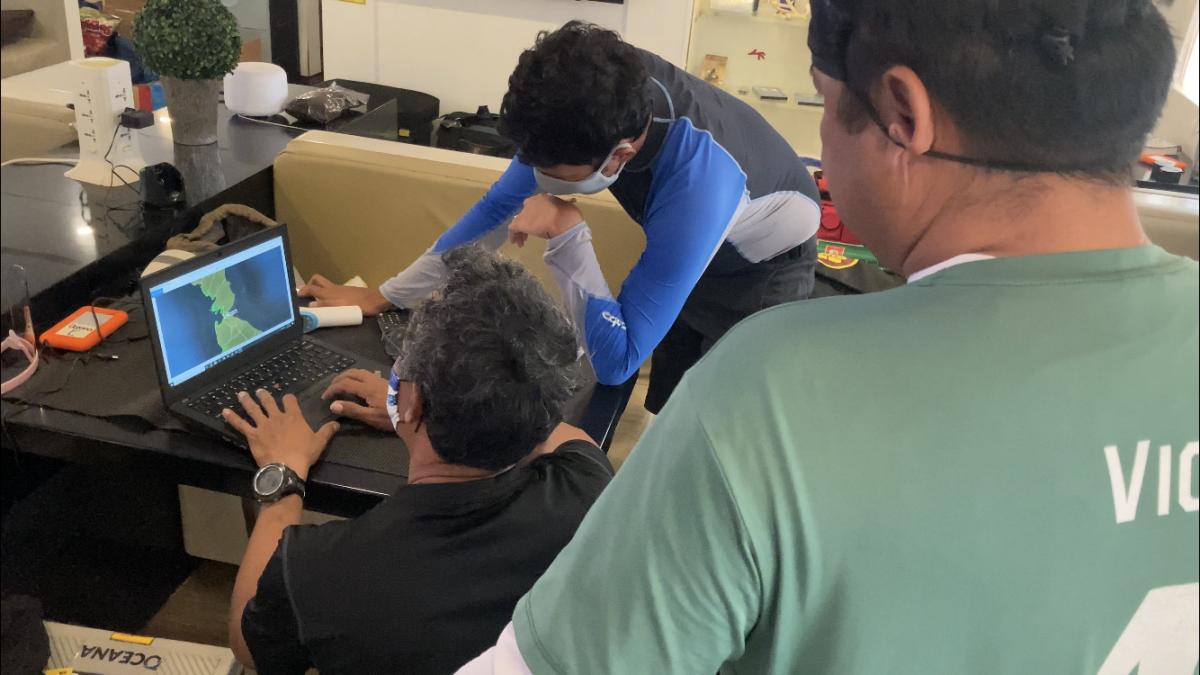 Tomorrow, the boat will leave cove at around 4AM to check conditions outside. If it is still unfavorable for field work, activities will be cancelled again. This worries me. We already lost two days because of Typhoon Ofel. We cannot afford to lose more days.
October 26 (Monday)
We went to the site early today. The waves were rolling and the wind was at 7 to 10 knots. We waited until 10AM hoping to have a window for at least one dive – there was none. As a consolation, we saw a whale shark basking near our ship. It stayed with us for a couple of minutes while our ship rocked with the waves and the breeze.
VIDEO: IMG_2636
Because we couldn't dive, we went back to the cove for shelter to do reconnaissance survey on mangrove and seagrass instead since Lilo-an is reported to have the highest concentration of these two. Kuya Badi and I were also able to sit down and discuss options on how we will go about our surveys considering that we missed diving days already and we only have a few days left.
While we were going through our day, our thoughts went to the victims of Typhoon Quinta especially in Batangas and Mindoro area. Most of the ship's crew are from there. We saw footage of how strong the surge was and the devastation it brought to the shores of Mainit, Batangas. It brought wreckage to homes and boats of fisherfolks and dive operators. This 2020 is really showing us how we are so vulnerable to forces of nature.
October 27 (Tuesday)
I woke up to the sound of the anchor chains being pulled up at around 4AM. We are starting our day really early so we can be on the site on time. Today, the sun is out and there were lots of cirrus clouds. Water was once again calm. It was another perfect day for diving.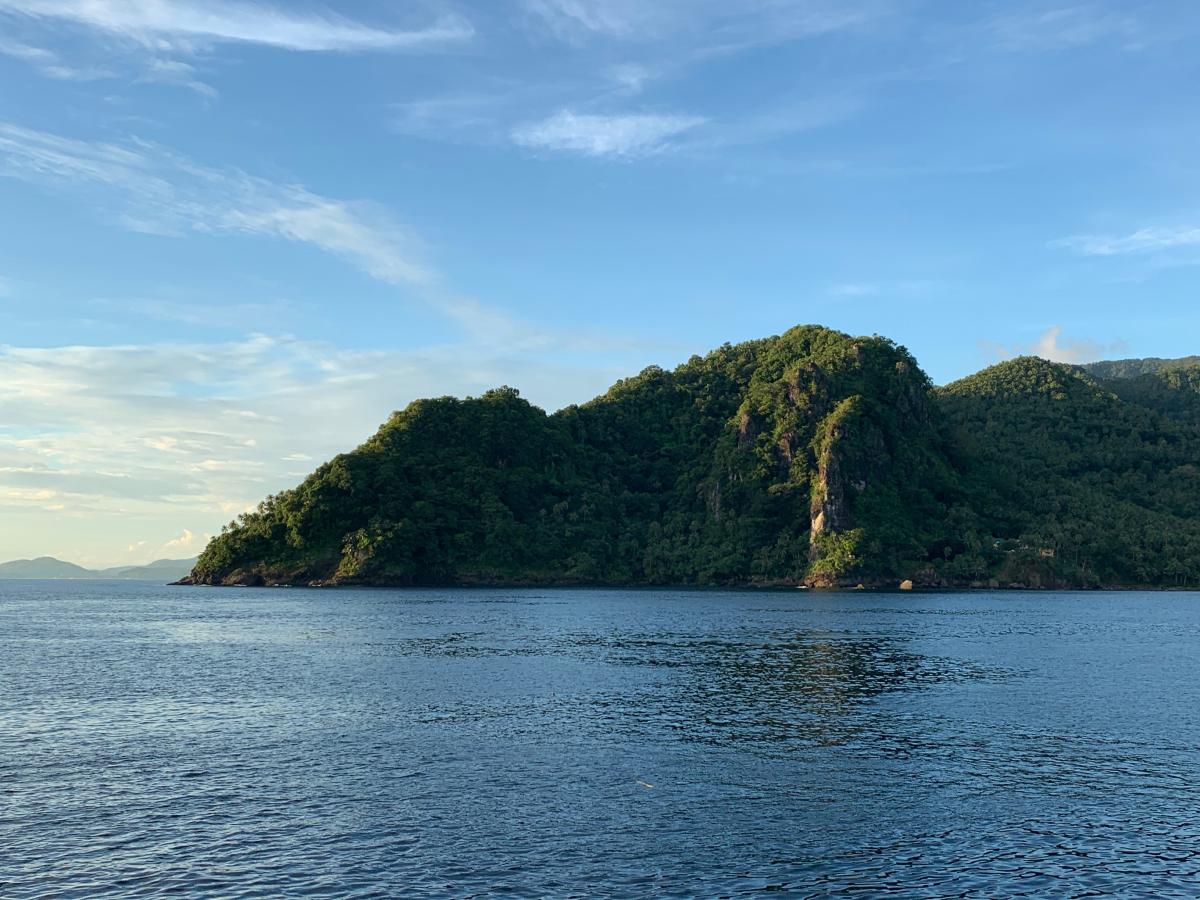 I was told that we have two good fieldwork days before another storm arrives. Challenges keep coming but I am confident that we will come up with remedies so we can pull this through.
Marianne Pan-Saniano received her master's degree from the University of the Philippines in Los Baños where she majored in Zoology with a minor in Environmental Science under one of the most respected reef fish scientist Dr. Vincent Hilomen. She then worked as a researcher for the SeaLifeBase Project before becoming a marine scientist and eventually a Science Campaign Manager for Oceana Philippines. In her past campaign, she worked on getting a Presidential Proclamation for the protection of a portion of the Philippine Rise, a 13-million hectare undersea extinct volcanic ridge off the coast of Luzon. She is a certified SCUBA diver and have experienced live-aboard expeditions both in Benham Rise and during her master's thesis in Tubbataha Reef.