January 8, 2019
Infographic: DILG-DA-BFAR Joint Implementing Guidelines on the Ban on Bottom Trawl within Municipal Waters
226,000 square kilometers of municipal waters in the Philippines will now be protected from destructive bottom trawling!
The Joint Memorandum Circular (JMC) of the Department of the Interior and Local Governement (DILG) and the Department of Agriculture-Bureau of Fisheries and Aquatic Resources (BFAR) on the ban on bottom trawl within municipal waters was signed last November 29, 2018.
A great feature of this Circular is its provisions on the decommissioning of trawling gears and livelihood assistance.
A truly fantastic victory for our oceans!
Curious about what the JMC is? Browse through our infographic below!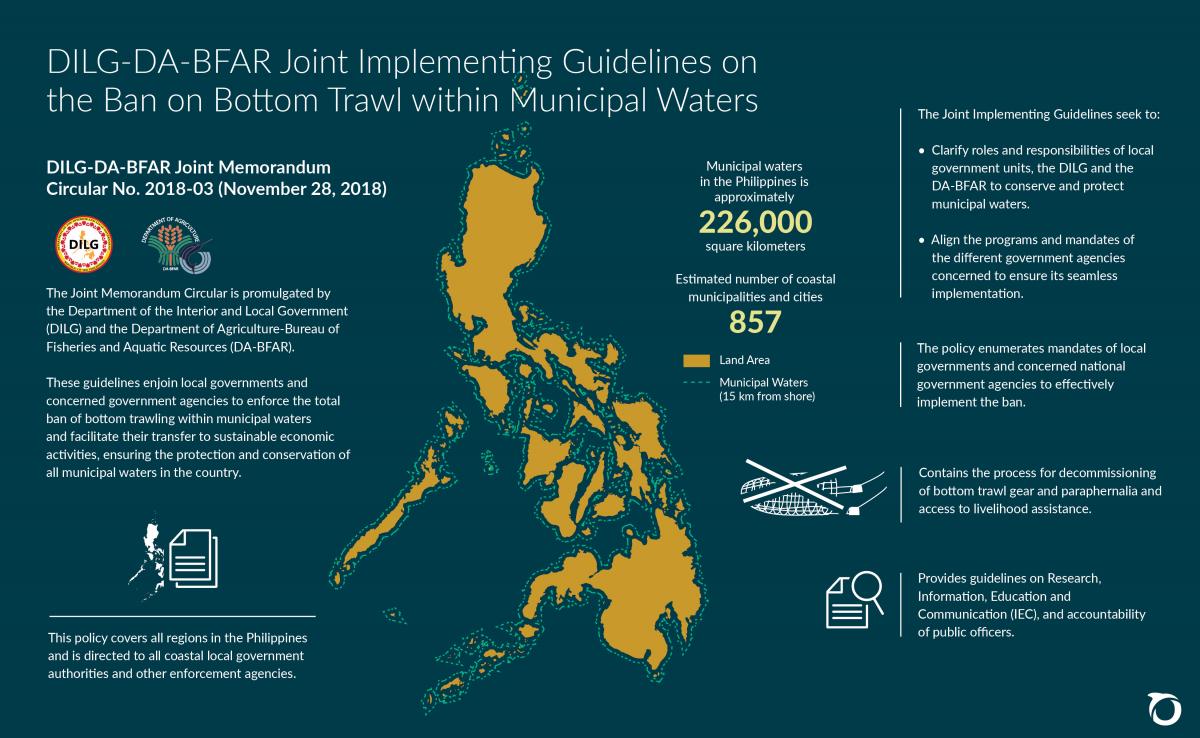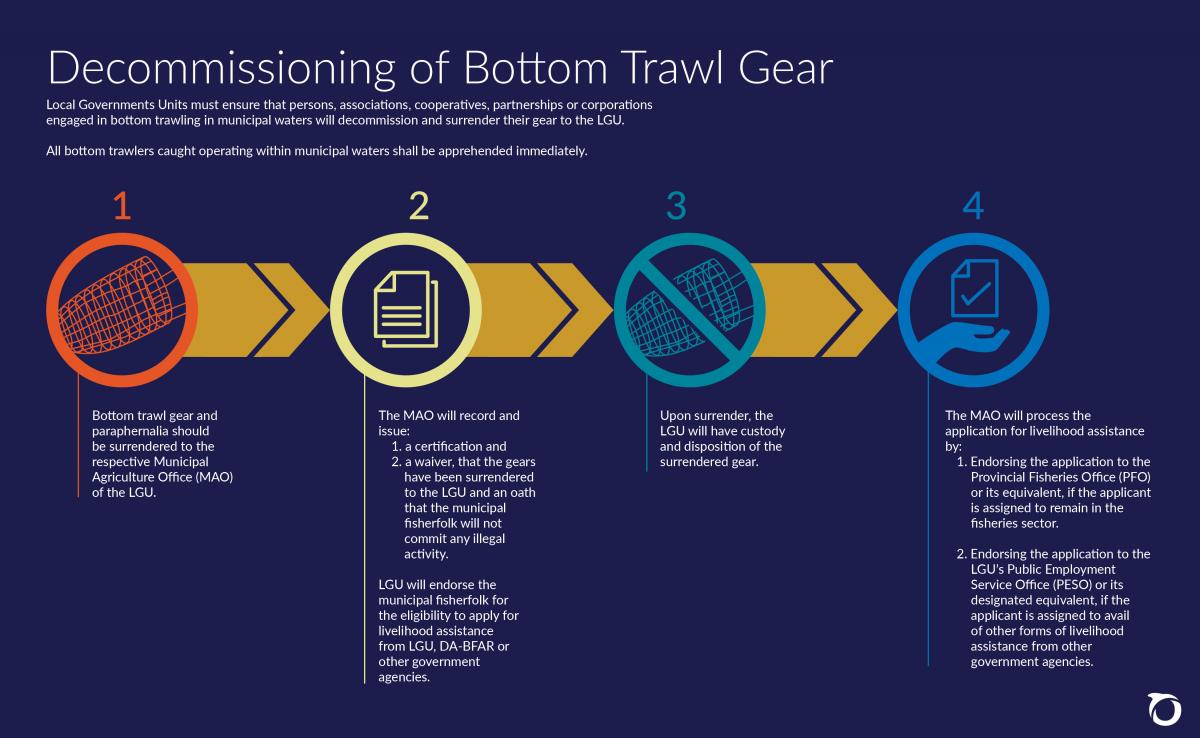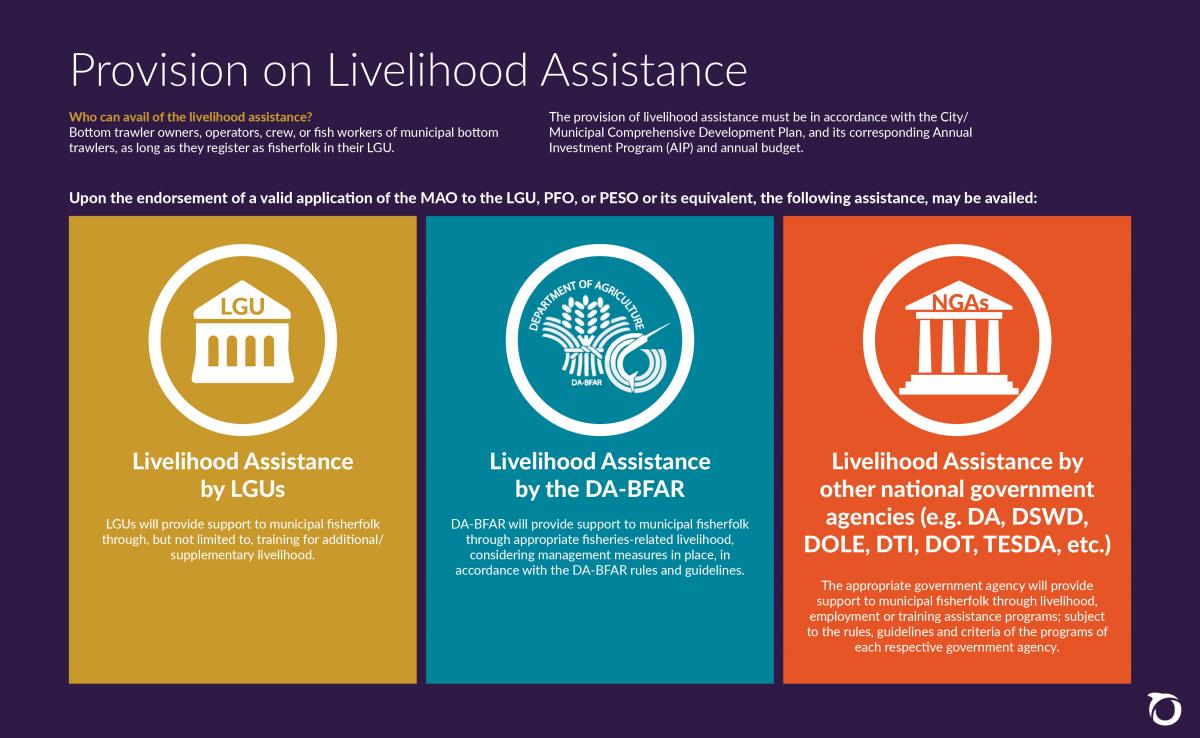 You may access the full document here, as well as our Bottom Trawl pop-up book and policy brief.