Day 3: May 26, 2016
We woke up at 3:00 am this morning to check if the BRUVS batteries were fully charged. You can never be sure how batteries are going to behave when tossed off a hot and humid ship deck into chilly water over one hundred feet below sea level, but our batteries held up! They were fully charged and ready to go. We deployed the BRUVS at 5:00 am and left them out for 12 hours. When we reviewed the footage later, we saw that our smelly fish attracted a marbled ray – check out our video!
Another highlight of the day came from our divers. The dive team explored down to 57m (187 ft) for 35 minutes and saw dense and diverse coral structures like the ones below. (You can check out more photos of marine life we've seen at Benham Bank on our Flickr page.)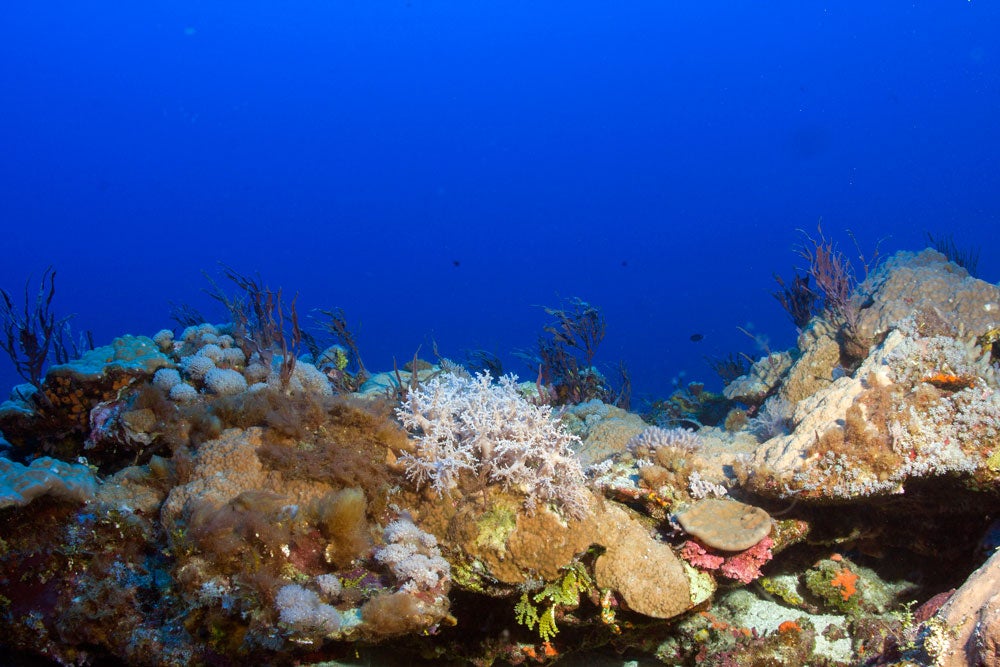 "
Benham Rise coral assemblage ©Oceana/Karl Hurwood, Miguel Zulueta
Each day, the teams meet and share pictures while we play music in the background. Today, the song "Big Yellow Taxi" by Counting Crows came on. When lead vocalist, Adam Duritz, sang "Don't it always seem to go that you don't know what you've got 'til it's gone? They paved paradise and put up a parking lot," it made us laugh. We know exactly what we've got, and we can't believe how lucky we are to see it, share it, and hopefully protect it.
It's a quiet night on the water, no moon in sight. Time to get some sleep.
Good night!
Margot and Mar