Day 1: May 24, 2016
And so the Benham Rise Expedition has officially begun! We boarded the research vessel, the M/V DA-BFAR, in Port Irene, Philippines, and set sail. You can watch us here!
Today, we successfully tested the remotely operated vehicle (ROV). We are using an ROV from the University of North Carolina Wilmington Undersea Vehicles Program. You can see a front-view of the ROV during unloading and the ROV being deployed over the side of the ship below. ROV pilots Lance and Jason will be operating this from the boat to capture live footage of the seafloor.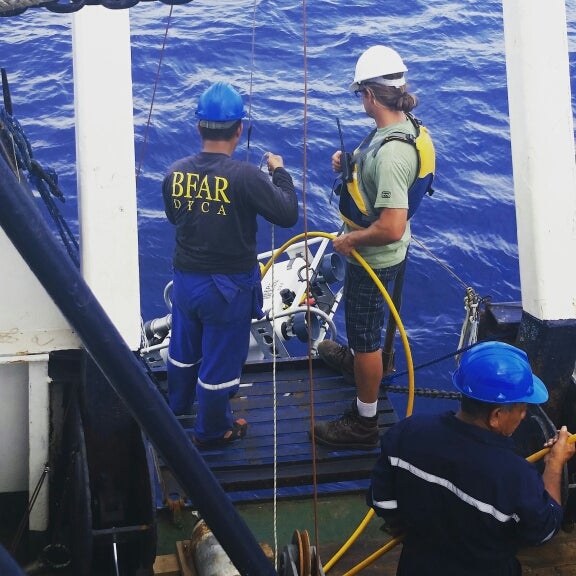 You can see the ROV being deployed over the side of the ship ©Oceana/Margot Stiles
The dive crew, two highly experienced technical divers from Pro-Tech Philippines, performed a final check on their gear. They also tested out the chase boat (below), which is a rubber boat that the dive team will use to get in and out of the water during their dives.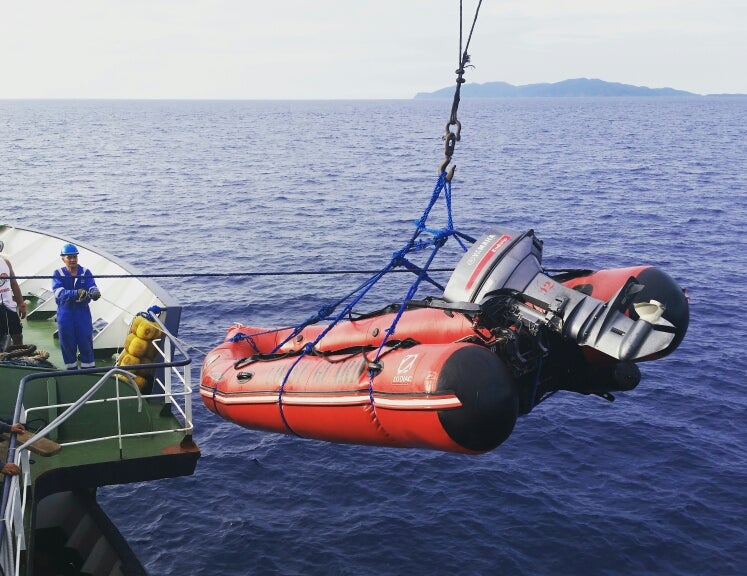 Chase boat being lowered into the water ©Oceana/Margot Stiles
Our gear has all passed muster, and the team is raring to go. With the many preparations complete, the time has finally come to see what's below the surface. Tomorrow, we explore Benham Rise!
Goodnight from the M/V DA-BFAR,
Margot and Mar