Day 5: May 28, 2016
Now that the expedition is almost over, we are running like a well-oiled machine. We have had a chance to start reviewing film and data and can't believe how productive this week has been. We also covered many more stations than expected, more than 12 different locations around the Benham Bank.
Diving today was with Philippine Coast Guard. Visibility was at 30 meters, not as clear as yesterday but lesser current at around 1 knot at the bottom. They were able to dive at a depth of 57 meters for 45 minutes, with a non-stop view of hard corals and reef fishes including trigger fish, surgeon fish, soldier fish etc.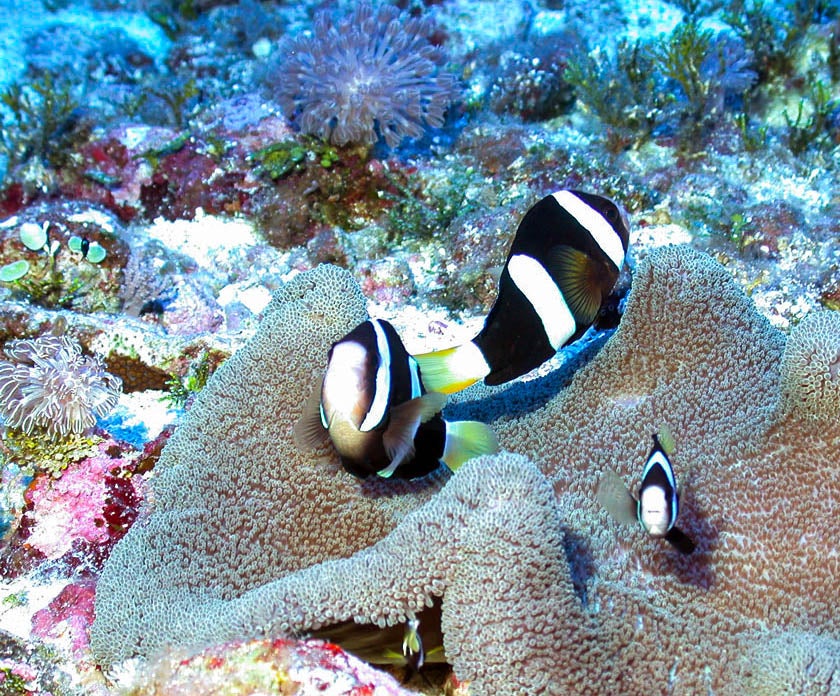 Benham life ©Oceana
Marianne got a chance to talk to one of the Navy technical divers. He was one of the two divers who retrieved the body of the late DILG Sec. Jessie Robredo from a depth of 70 meters after his plane crashed in Masbate several years ago. The Navy diver told stories of all the retrieval missions that they have done, including that of the sunken St. Thomas Aquinas which he described as the most difficult retrieval mission he has ever had. There were lots of dead bodies and they had to deal with oil spill on the water surface. Salute to the Philippines' technical divers!
Margot also had a chance to talk with the Navy seals, and they were describing the training course and "hell week" which of course happened to coincide with a typhoon. We feel very safe on the ship because when the Coast Guard and Navy are not on diving missions, their job is security detail at the base.
We like sending the daily blog because we wait for the internet to connect while sitting on the flying bridge looking at the stars. Good night from Benham!
Margot and Mar