Mike Hirshfield
Senior Advisor
Executive Committee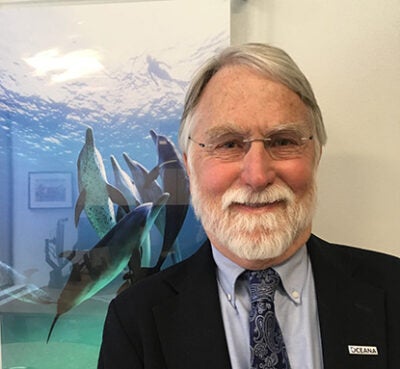 Mike has worked at Oceana since 2001 in a variety of roles, currently as Senior Advisor. In that capacity, he is responsible for providing strategic guidance and organizational troubleshooting, among other duties. Until May of 2019, he was Chief Scientist and Strategy Officer, working to identify strategic opportunities for Oceana expansion into new countries, in addition to establishing offices in those countries, including Brazil, Canada, the Philippines and Mexico. As Chief Scientist since 2001, he was responsible for ensuring that Oceana's policy advocacy is solidly based on the latest scientific information. From 2004 until 2013, he was Senior Vice President, North America, responsible for overseeing Oceana's advocacy campaigns and activities in North America.
He has broad experience in a variety of scientific, technical and policy areas, including marine biology and policy, fisheries management, ecosystem-based management, nutrient and toxics pollution, and estuarine ecology.
From 1996 until 2001, he was Vice President for Resource Protection at the Chesapeake Bay Foundation, where he led CBF's advocacy efforts aimed at stopping pollution, protecting and restoring habitat, and increasing fish populations. From 1995 until mid-1996, Mike was Director of the Ecosystem Protection Program at the Center for Marine Conservation in Washington, DC. From 1990-1994, he was the Senior Science Advisor at the Chesapeake Bay Foundation. Before joining CBF in 1990, he was with the Maryland Department of Natural Resources for seven years. Prior to working for the state of Maryland, he was Director of the Academy of Natural Sciences of Philadelphia's Estuarine Research Laboratory in Benedict, Maryland. He received his Ph.D. in Zoology from the University of Michigan and an A.B. from Princeton University.